It's like Super Bowl Sunday but better and with more flips.
Stage 1: Preparation
You can't have a successful Regionals Saturday without first preparing for the big day. You wouldn't go into a trip without knowing your itinerary, right?
Stage 2: Pregaming
The stage that's all about the food. And maybe a little liquid luck—we're not talking about Felix Felices here. Get you Carol on and throw back some shots in preparation for the next five hours of full-blown madness.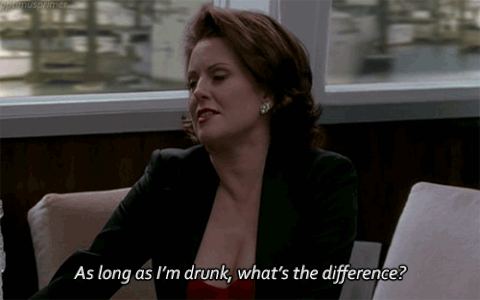 Stage 3: Anticipation
The stage is set. You're ready and feeling good after Stage 2. And you're staring at three screens waiting intently for 4 p.m. ET to hit and the action to begin.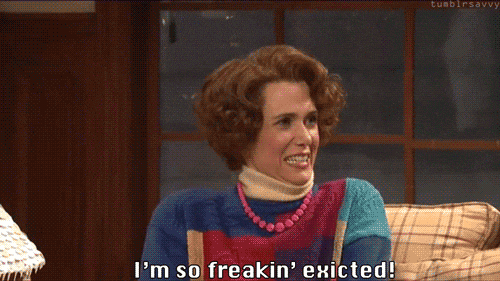 Stage 4: Still Waiting
Fifteen minutes in, the announcers are only on the names of the fifth-seeded team members and you have yet to see any gymnastics. This is going to seriously ruin the carefully laid-out plan you had for regional overlap and staying sane.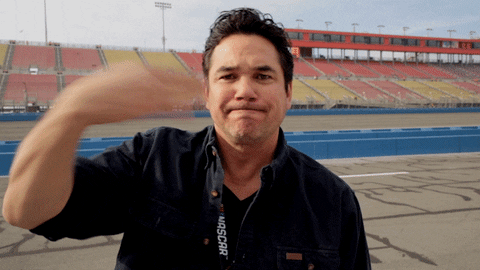 Stage 5: Pure Joy
March in is over and it is finally finally time to begin! So many emotions already and the meets are just beginning.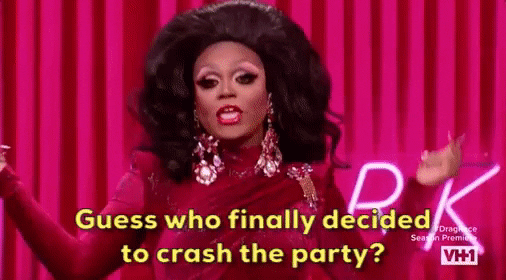 Stage 6: Panic
The joy stage is short lived, because you immediately remember how hard it is to watch every routine you want to when so many are happening at once. Did you just miss an important floor? Why isn't the feed showing any bars? WHO IS EVEN HERE? So much for preparation.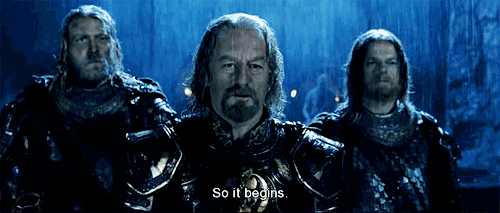 Stage 7: Self-Reassurance
The first round of regionals are finishing up, but you still have many hours to go. There is no break. There is no resting. Replenish your snacks during a rotation break and keep marching on. You got this.
Stage 8: Self-Realization
You keep waiting for the aforementioned rotation break before realizing all the meets are slightly off and there won't actually be one. Only those that really thought ahead and packed adult diapers will survive—or those with bathroom TVs. Stage 9: The Start of Insanity
Losing your mind at 6 p.m. ET when all six regionals are happening at the same time. You're out of snacks and still haven't taken that bathroom break.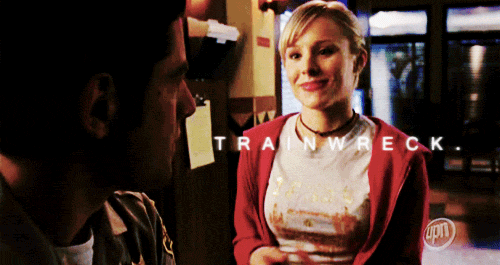 Stage 10: Brief Elation
One of your favorite underdog individuals just advanced to nationals. You know you need to savor the moment, because heartbreak is surely just around the corner.
Stage 11: Heartbreak
Yep. There it is. Your team didn't advance. What is the point of anything.
Stage 12: Existing
The meets ended hours ago, yet you're still sitting in the same position on the couch you were when it all began. Will you ever be able to get up? What is life? What is existing? What is gymnastics? Your brain is mush. You decide you're never putting yourself through this ordeal again.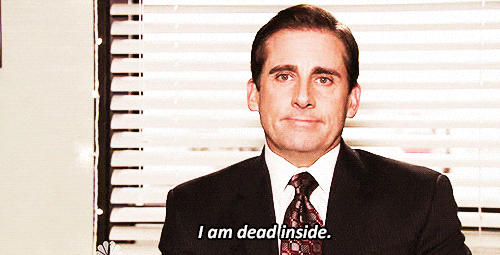 Stage 13: Recovery
Only six regionals? What child's play. When is nationals again? And can it get here sooner?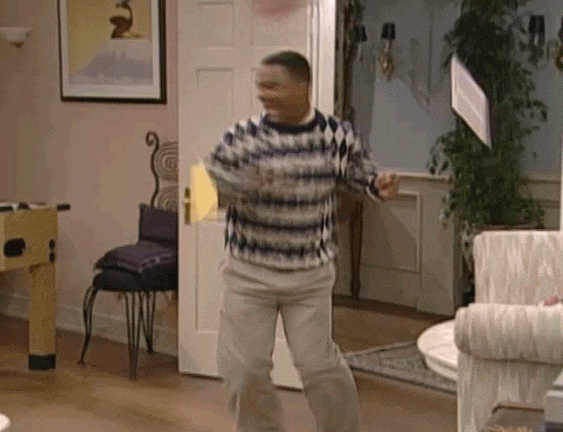 ---
Article by the editors of NCAA Gym News
Please follow and like us: